HairFauxYou.com is your Complete Source for Human Hair Extensions.
We are direct importers, located in South Orange County, California.
HairFauxYou.com offers luxury hair extensions made from only the very best A-grade Remy (tangle free) 100% human hair.
We offer quality products at affordable prices.
We realize that you have many shopping choices on the internet and that is why we pride ourselves on our excellent customer service and our pledge to always treat you like the valuable customer that you are.
If you will allow us to be the seller you select, we will do everything we can to make it one of the easiest and satisfying transactions you've experienced on the internet.
We want you to buy with confidence anytime you purchase products from our store.
The condition of the item you buy and its timely delivery are guaranteed.
Meet The Owner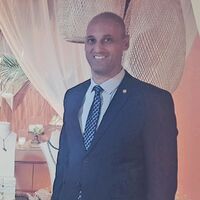 Adam
I have had a passion for the hair and beauty industry most of my adult life.
I started importing Hair Straighteners, wigs and other beauty supply products in 2002.
In 2012 I founded Hair Faux You and since then, we are specialized in designing and manufacturing Human Hair Extensions.
I love to make personal connections with my clients. It's about helping the ladies to find their beauty, inside and out. It's an industry that helped me grow as person– a thriving business professional.
The Beauty Industry is one of the only industries I know that at the end of the day you have made someone look and feel like a movie star, made a woman feel as beautiful as she thought her Hollywood Barbie was and you yourself, feel like Superman.
Our Web site is secured with a GoDaddy.com Web Server Certificate. Transactions on the site are protected with up to 256-bit Secure Sockets Layer encryption.
An SSL certificate keeps you safe by protecting the information that's flowing to and from our website. It encrypts names, addresses, passwords, account and credit card numbers and more so hackers and other online criminals can't read them.